Tech
The Best Immersion Blenders and Hand Blenders of 2019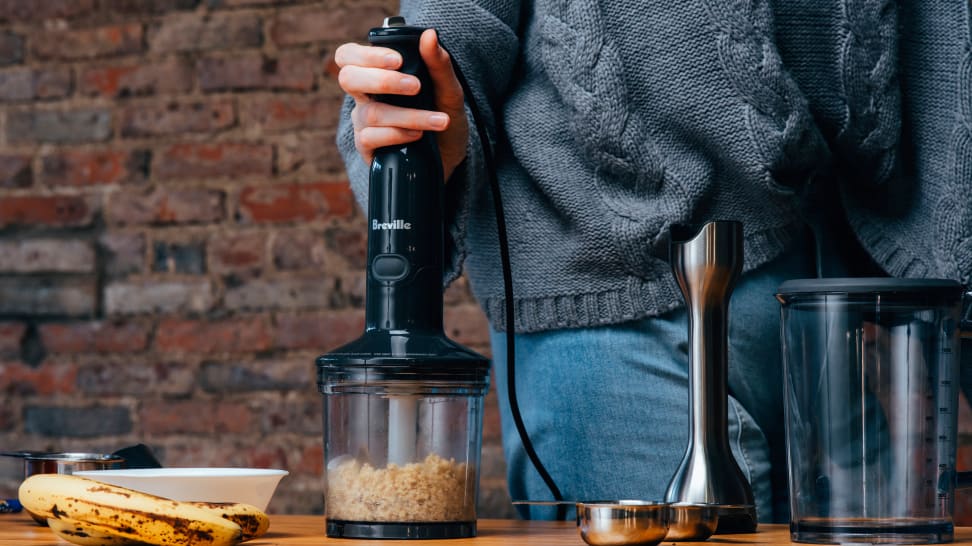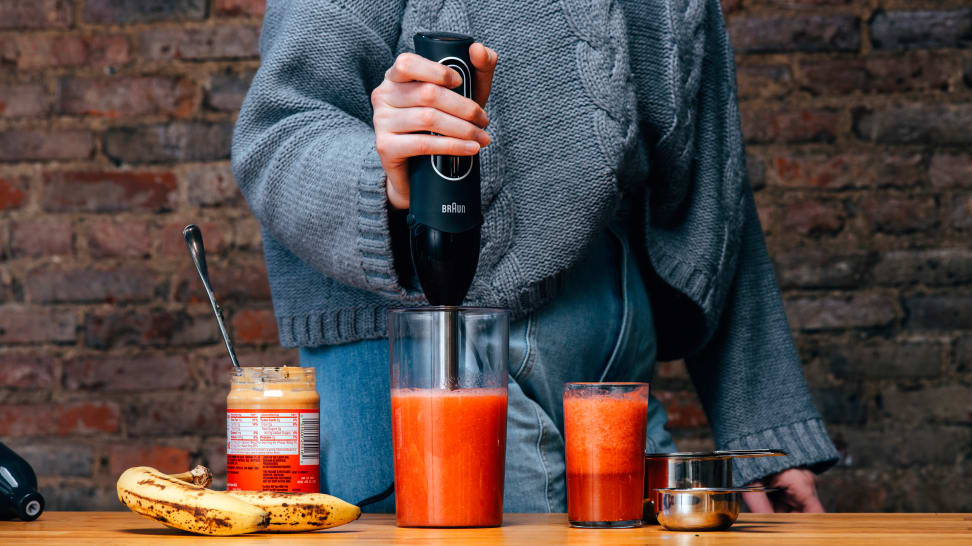 How We Tested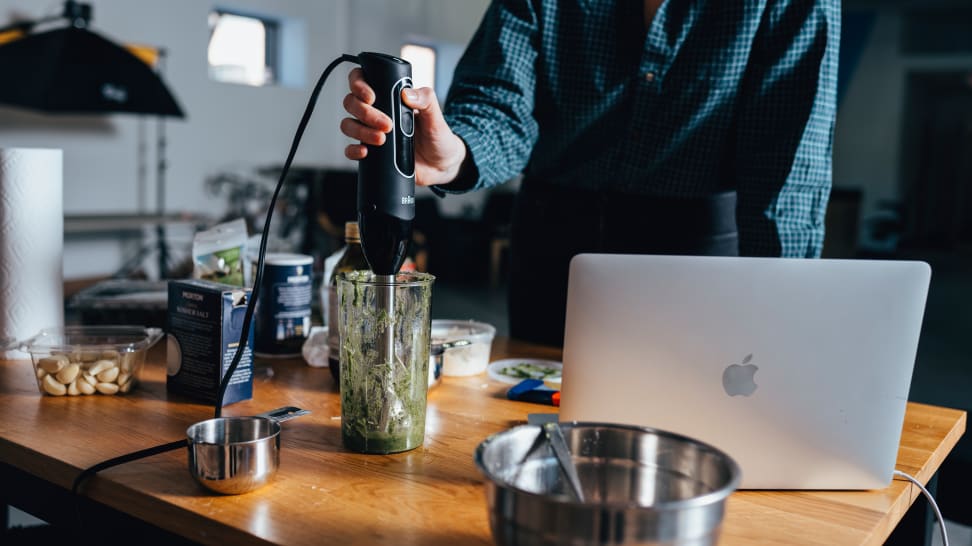 The Tester
Hi, I'm Cassidy, Reviewed's kitchen writer who also happens to be a recent college grad, meaning I live in an apartment with a ton of roommates and have little space (or money) to spare. That's why multi-purpose tools like immersion blenders are wildly appealing to me—they're easy to store, relatively cheap, and pack a punch where it matters.
For this ranking, I wanted to really push the limits on what hand blenders can do by running them through many, many tests. After all was said and done, my right arm was stronger than it's ever been and I reeked of pesto—mission accomplished. In the past, I've also tested the best affordable blenders and best personal blenders, so you could say I'm something of a blender expert.
The Tests
Immersion blenders can be used to make so many different things, it would be easier to list the tasks they can't achieve (e.g. toasting bread, deboning fish, cleaning your sink) than the ones they can. With that in mind, we developed a series of tests to evaluate the blenders on as many skills as possible, including chopping, whipping, emulsifying, pureeing, and good old-fashioned blending.
First, I tasked all 12 blenders with making three main foods: whipped cream, mayonnaise, and pesto. For each of these tests, I used the proper blender attachments—whisk for whipped cream, food processor for pesto—when available. I took into account the time and effort required to achieve the desired results, as well as how heavy the blenders felt in my hand, how difficult they were to clean, and how happy I was with the final products.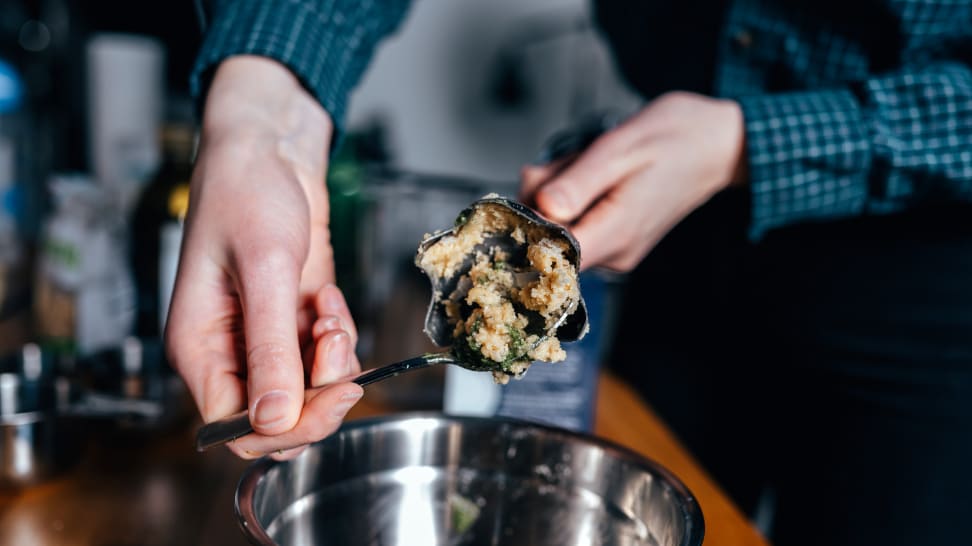 After these tests were complete, I combined their results with the blenders' "subjective" scores (things like appearance, build quality, and how much I enjoyed using them) to come up with an initial ranking. The four highest-ranking blenders from this list moved onto the final round of testing, which consisted of preparing a green smoothie and a pot of butternut squash soup. Then, after the final tests were completed, the winners were rightfully crowned.
While some blenders were clearly more powerful than others thanks to their higher wattage and larger size, I found that bigger didn't always mean better—these blenders were usually louder, heavier, and more difficult to use. To me, the ideal immersion blender balances power with agility—no one wants blending soup to feel like taking a trip to the gym.
Personal Blender, Immersion Blender, or Full-Sized Blender?
While this ranking focuses on immersion blenders, there's also your personal blenders and regular, full-sized blenders to consider. If you're not already a kitchenware connoisseur, you're probably wondering, "Why are there so many types of blenders? Are they actually that different? Do I need to own every single one?!"
The answer to that last question is no, you don't necessarily need all three. When it comes down to it, they all use the same mechanics to blend, mix, and pulverize food and drinks into whatever form you choose—but choosing which blender for your kitchen will make life a lot easier.
Full-sized blenders are great for making icy cocktails, health smoothies, milkshakes, and other drinks for more than one person at a time. High-end models, like our favorites from Breville and Vitamix, can also be used to make soups, dips, nut butters, and other tricky foods. Most people have some kind of this blender sitting around their house, and they're the ideal choice for larger households and people who like to entertain.
Personal blenders, however, are ideal for individuals or couples who rarely need to blend a lot at once—they've exploded in popularity since everyone started juicing and making healthy smoothies for those post-gym vitamins. They're easier to store, clean, and transport than full-sized blenders and their containers are ideal for on-the-go sipping. If you're looking for a quick blending solution and don't need to make a lot of anything at once, you can probably forgo a full-sized blender in favor of a personal one.
Immersion blenders are the odd-one-out, but they're incredibly useful—and more versatile than the rest. Also called hand blenders, their wand construction and lack of fixed blending containers make them portable, simple, and perfect for hot foods. They often come with food processor and whipping attachments that make them true multi-use tools. I use mine to make pesto, whip up homemade mayo and whipped cream, and blend butternut squash soup, which are all tests we ran for this ranking.
If you're like me and enjoy cooking but aren't trying to feed a family or outfit a full kitchen, an immersion blender can help you cover all your blending bases without taking up too much room. (Full disclosure: I also have a personal blender for on-the-go smoothies.)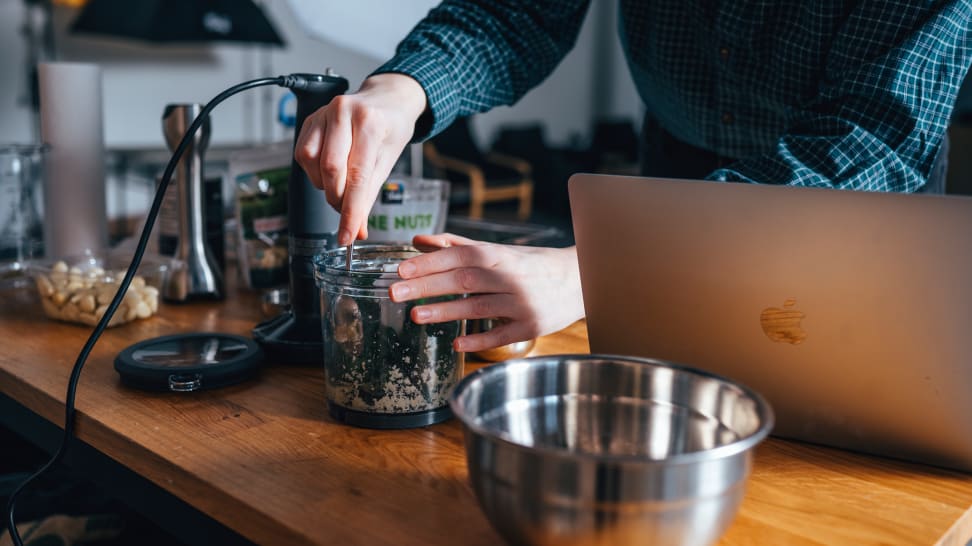 ---
Other Personal Blenders We Tested
More articles you might enjoy
Source link