Business
The Best Drugstore Mascara of 2019 of 2019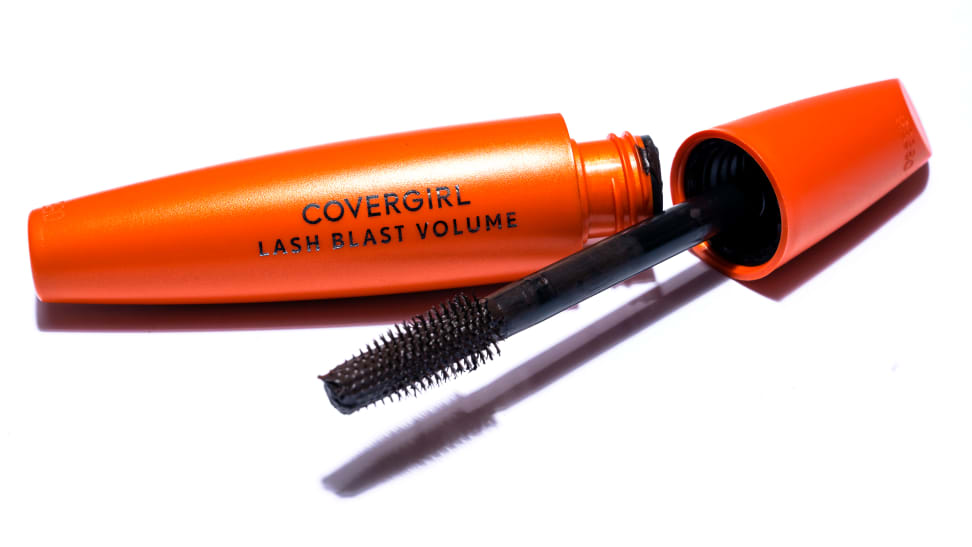 How We Tested
The Tester
I'm Brigitt Earley. Having worked as a lifestyle editor for nearly 10 years, I have extensive experience testing beauty products. I am also an expectant mom with a very busy toddler, so I need a product that delivers great, long-lasting results with minimal effort and a reasonable price tag.
The Tests
We scoured best-seller lists across retailers, beauty blogs, social media, and any best-of lists we could find to round up the best drugstore mascaras on the market, all with price tags below $12. Then, we glammed it up, pitting the top-rated brands against one another other to find a winner.
Like a lot of beauty products, what makes a good mascara is rather subjective, depending on what your goals are: Do you want a dramatic look? A smooth application? Or maybe you care more about staying power? That being said, many of the products I tested held their own in all of the most important areas. In fact, these tasks made me question why I generally spend $24 on the Make Up For Ever Smoky Stretch Lengthening and Defining Mascara, a luxury-brand product—the majority of the drugstore versions are just as effective.
I tested the mascara the same way you might: I applied the product during my normally frenzied morning rush, wore each one all day without touching up, and removed the mascara with StriVectin Multi-Action Bi-Phase R&R eye makeup remover while getting ready for bed. Unlike the way you might test, though, I also teamed up with Reviewed's senior scientist to score and weight results on a scientifically calibrated rubric. I also swatched each mascara on my arm to measure drying time and execute durability tests.
But to find which drugstore mascara really is best, I answered weighted questions like:
Application: Does the wand hold enough mascara to easily apply it in one stroke? Does the mascara go on smoothly? How well does the mascara separate your lashes? How many coats do you need to apply before you're satisfied with your look?
Wear: Does the mascara achieve its stated claim? Does the mascara flake, transfer, or smudge throughout the day? Compared to a fresh application, how does the mascara look at the end of the day?
When I ran the results from each mascara test through the scoring rubric, the results weren't dramatic. The scoring reflected my instincts during testing—the majority of these drugstore mascaras were perfectly suitable products, with less than a half-point margin between the highest-scoring product and the lowest-scoring product.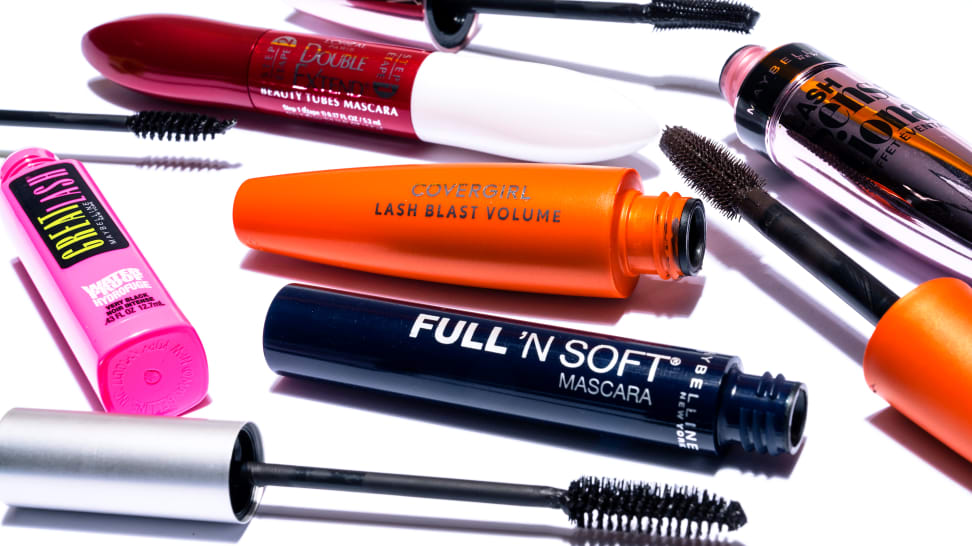 How to Choose a Drugstore Mascara
Though our tests show it's hard to go wrong with a top-rated drugstore mascara, there are a few things you should know that may help influence your purchasing decision:
Wand shape: Tests show you don't need a fancy wand shape to achieve a flawless finish. In fact, the more "unique" wand shapes felt gimmicky—they were more difficult to use and led to more mistakes and smudges during application. Stick with what you know and are comfortable with.
Performance: Though every tube of mascara tested had grand claims (ten times the volume! Eighty percent longer lashes!), there wasn't a discernible difference among products. Instead, choose a wand shape that looks familiar and easy to maneuver.
Formula: When it comes to choosing the best drugstore mascara, it all boils down to the formula: Is the formula gloopy and thick? Is it so dry that it crumbles when you layer on a second coat? If so, it doesn't matter what shape wand you have in your hands you're going to end up with clumpy, stiff lashes.
Removal: Though we didn't test any mascara specifically billed as waterproof, some resisted water better than others. It's interesting to note that didn't seem to have any bearing on whether the makeup smudged, flaked, or transferred throughout the day. It did, however, mean some makeup was harder to remove at the end of the day—a deciding factor for some.
---
Other Drugstore Mascara We Tested
Other Articles You Might Enjoy
Source link